Beauty and the Thug
&
The Better Deal
I'm creating an interactive adult visual novels.
Currently, I'm working on two NSFW visual novels:
"Beauty and the Thug" and "The Better Deal"
Beauty and the Thug
Please, watch this video about my game:
If someone asked me to describe my novel in two words, I'd say it's romantic and kinky.
Romantic part: By the time she was eighteen, our heroine knew everything about her future. She was the best student in her high school and knew anatomy and physiology like the back
of her hand. Being a doctor was her dream, her passion. But everything changed in one moment. She is now nineteen and had to grow up quickly this past year. She needed a change and has decided to move to the city.
But she got into trouble even before reaching her destination. And this episode changes her destiny. Should Lisa get together with a man who she likes and hates simultaneously? Or it's better to get revenge and get rid of him?
Should Lisa reconnect with her best female friend? Are their feelings much deeper than just a friendship? Lead Lisa through her life and let her decide what she really wants.
Kinky part: "Beauty and the thug" has a unique corruption system and a wide variety of fetishes. It's not about turning a virgin into a slut as it happens at most games of this genre. Lisa starts from a pretty vanilla state: she is not a virgin, and she had some sexual experience with her ex-boyfriend from her hometown. After moving to the city, she starts living alone. So, Lisa uses this opportunity to discover her sexuality and learn what she likes. Lisa dives into various kinks and fetishes and experiments relentlessly with her body and mind. She watches lewd videos, does research, buys various toys and different assets, and practices, practices, practices.
There're 18 types of fetishes Lisa will be able to learn. Thus, there's a big chance you will find your favorites.
The crucial idea of "Beauty and the thug" is how males and females interacting make each other better.
There's no rape and blackmail in the game. Thus, the game is designed for both male and female auditory, though lesbianism is not completely avoidable even if you choose a "straight route."
Detailed review of "Beauty and the Thug", you can find here.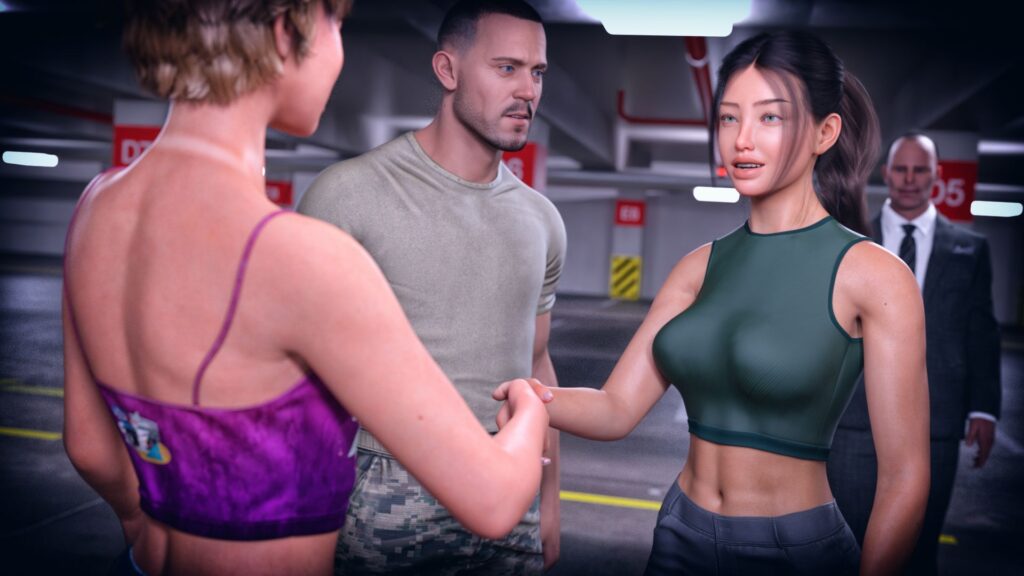 The Better Deal is my new project. My friend Nev wrote the script as a gift for me, and then I modified it a little.
The central character is Riley Ito, a 26-year-old former military professional who resides with her brother in Bellstown – a small town in California. She gets a great deal that has the potential to enhance her financial situation. However, it may be quite dangerous.
Download the latest free version of Beauty and the Thug or get the walkthrough you can on the download page. The Better Deal is currently available only for my Patreon or Subscribestar supporters.
Support me and download the latest version you can on my Patreon
or Subscribestar.
Also, you can find "Beauty and the Thug" on itch.io.
Here you can read the latest news about "Beauty and the Thug" and "The Better Deal".
Beauty and the Thug cheat codes you can get here.