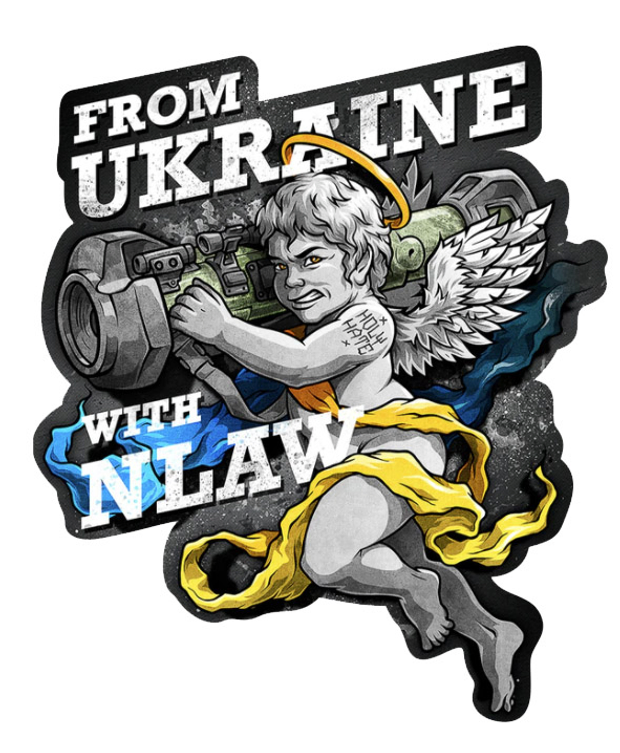 Hi, guys!
If you checked on my Discord Server, you probably know that I'm Ukrainian. I don't live in Ukraine now, but my relatives and friends are there. There is no need to say what russian nazis do with my Country – the Internet is full of shocking photos and videos. I know that Ukraine will win, but it may take a lot of time. The war is a black hole that consumes all available recourses, so each penny matters.
To support Ukraine, you can buy a few cool stickers. On the first sticker, you can see an angel that symbolizes hundreds of Ukrainian kids murdered by russian nazis. However, he is not a charming and kind boy who calls for forgiveness and love. He is the Avenging Angel with NLAW in his hands, saying that none of those murdered children, none of the raped women, none of the ruined lives would have ever been forgotten or forgiven.
On the second sticker, you can see the Ghost of Kyiv – a legendary Ukrainian air ace who destroyed at least a dozen of russian planes. Nobody knows who he or she is. It will be revealed only after the war.
Also, you can donate to the Ukrainian army here.
I'd appreciate everyone who supports Ukraine. After all, it's not just a local war. Nobody will be safe in the world if Ukraine won't stop russian nazis.
Glory Ukraine!