Hi, dear supporters!
I'm glad to introduce the updated Beauty and the Thug v.0.1.1c!
The update starts the second week of Lisa's life in the Big City. 
The total number of renders crossed the threshold of 10,000! And the total number of animations is more than 1,000!
Lisa had a wet dream and got up very aroused. She's getting more sensitive day by day. Now, she can cum more than once a day.
A lot of events were extended – morning events and car wash, showering and bathing, home workout and jogging. Thus, Lisa can shave her legs and other parts of her body. Her cooking skills are improving, and she can progress from a dummy to a newbie.
Also, Lisa found one more location to visit – a book store & library. She can do a few more home activities and fetish practices – a blowjob and bondage training. 
Besides that, Lisa can invite Sandra. If they are friends, Sandra teaches Lisa cooking; if they are lovers, Sandra may spend a night with Lisa and test some toys Lisa has bought at the adult boutique. Oh, by the way, Lisa can buy one more toy – ben wa balls. 
At night, Lisa can watch three more movies to improve her fetish skills and initiate two new fetishes – watersport and rimming.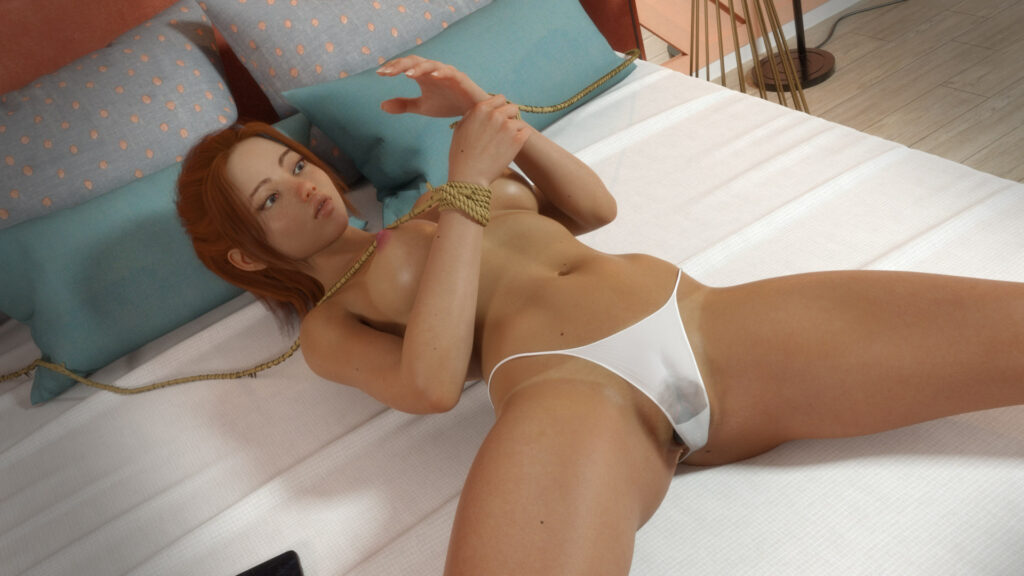 Also, I have added 14 new entries for the game gallery.
Beauty and the Thug is translated in Italian and partially in German (full German translation will be available soon.)
The game contains a lot of content; some are related to fetishes that Lisa developed. The game has some features to help you not to miss hot content:
Day 9 is Hedgehog Day – you can replay it as many times as you want saving all of your progress;
You can save your progress and restore all of Lisa's skills when you start a new game (experimental);
Fetish Queen Mode – Lisa acts like she has all possible fetishes.
I hope you will enjoy my game. Feel free to leave a comment, get the latest news on our Twitter, join our Discord server, and follow Lisa on her Instagram account! All the links you'll find here.