Hello, dear supporters!
This week I was pretty busy at work. However, I found enough time for Beauty and the Thug. I started working on Day 14 and finished six events out of 16 during the week. These six events cover the whole day except for the night when the most important thing is going to happen. I hope Hunter won't do anything dumb this time, so let's keep our fingers crossed for Lisa!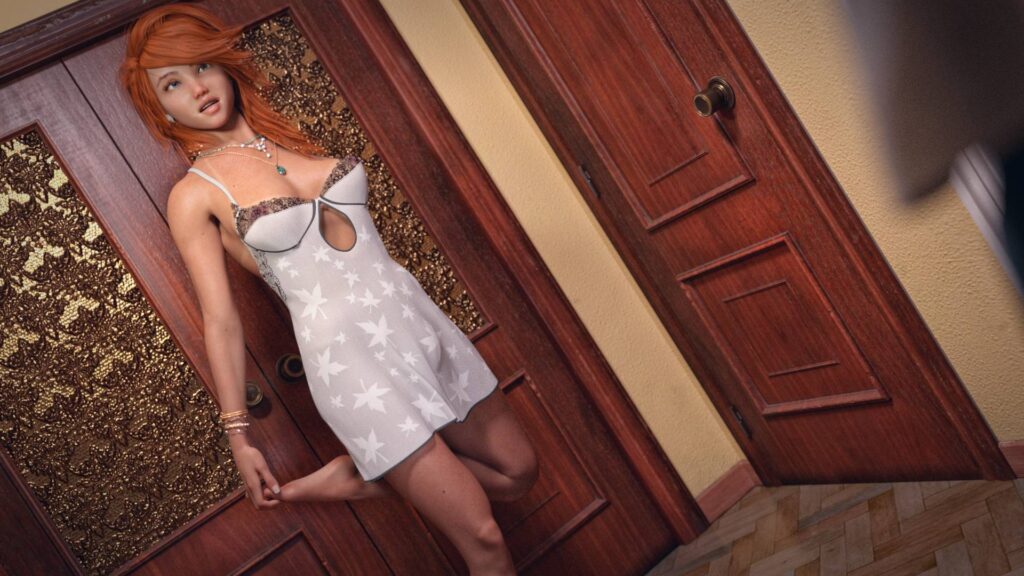 About my Steam Store. As I said, they banned Beauty and the Thug for good without any chance to appeal. Most likely, they didn't like my Dolly, but I can't say for sure. I was very disappointed, but now I think it wasn't so bad. The Steam version was worse than the original.
However, they took my $100, and I'm not going to leave it as it is. I want to create a short game with 500-1000 renders that would be 100% Steam friendly. Then, I'm going to return to Steam with that new game. A small game won't bring huge money, but I hope to cover my expenses.
My friend has already started writing a script. He wrote a few fan fiction for another dev, and his stories were so good that some of them that dev included in his game. 
He will need at least a month to finish a draft of the story. Creative work hates hustle. I'll keep you updated.
That's all for now. As I said, I don't want to spoil too much, so the amount of teasers is limited. I just want you to know that Lisa has a great time. Bad men make women's eyes wet. Good men make wet their panties. Hunter turns into a good man, at least for Lisa.
PS: Here's my Steam promo video. Now, Beauty and the Thug has two promos. Why not?
Also, Stream testers required detailed instructions on how to get to ALL adult content. Feel free to download it from my Patreon, Subscribestar or Itch.io (the link is available for all my tiers.) I spent a lot of time creating this instruction. Probably, you'll find it useful.